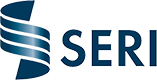 SERI was founded in 1988 by a group of mechanical engineers with large experience in design and manufacturing of machines for industrial use, namely metal cutting machine-tools.

As an engineering company, SERI develops, together with its customers, turnkey systems to the production of mechanical components.

SERI's main customers are suppliers of components for the automotive and aerospace industries, as well as manufacturers of machine tools.

For this companies SERI designs and produces hydraulic clamping fixtures. Develops special solutions to control, assembly and mechanical subassemblies, integrating high levels of automation and robotics.

The high quality - in the manufacturing and service - together with the high knowledge of the technical team explain the success of the SERI brand.